19 Dec 2016 • News
A tree campaign has been launched by the Church to protect and maintain forests and the environment in general throughout the country. With a population of around 10 million people in Burundi, the Church has fixed a goal, "One person one tree" within 5 coming years.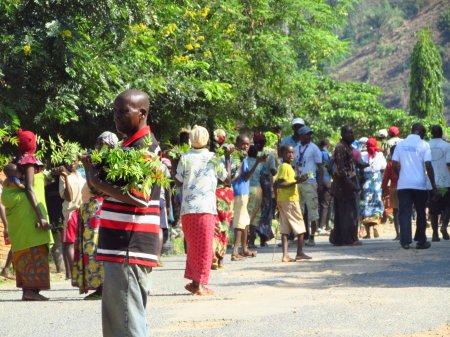 With the support of Episcopal Relief and Development, the Church has set up nurseries in different provinces of the country. Over a million of trees will be planted within one year on private and public land.
Ceremonies to mark the launch took place in Muhuta commune in Rumonge province where Church leaders, Government representatives and civil society organisations met to plant trees alongside Lake Tanganyika.
The Minister of Culture, who represented the Government of Burundi, thanked the Church for its contribution and concern for the environment. He stressed that the reduction of forested areas could have serious consequences in the future. Archbishop Martin in turn encouraged people to act responsibly towards their environment.