'MAMY HALLELUJAH'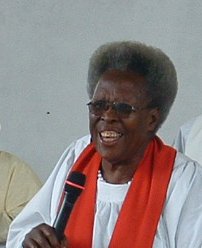 At a funeral service on the 6th January 2017 the Diocese of Bujumbura, the congregation of Holy Trinity Cathedral, Bujumbura, family and many other friends gave thanks to God for the life and ministry of Canon Doroteya Rutwe who died on Christmas Day aged 88.
The testimonies shared were an opportunity to reflect on her commitment to the Gospel, her faith and love, and her hope of eternal life, all of which resulted in many years of service in the Church and community.
She was involved in girls' education at Matana before moving to Bujumbura to start parish ministry with her husband Canon Paul Rutwe. She was an energetic and enthusiastic member of Mothers' Union for many years. She also contributed to the setting up of and then the management of the "Ligue pour la Lecture de la Bible" (Scripture Union) in Burundi in 1977.
Known by the children at Holy Trinity Cathedral as 'Mamy Hallelujah' she will long be remembered for her loud proclamation of "Hallelujah" during worship and one of her favourite hymns about God's amazing grace.
REV. CANON ROGER BOWEN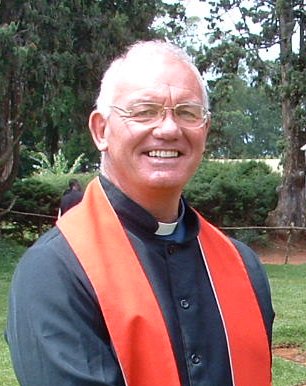 The Province takes this opportunity to pay tribute to the contribution made by Rev. Canon Roger Bowen who died on 10th February 2017 and to express sympathy to his wife, Miranda and the family.
He first served the Anglican Church in Burundi in the 70s and 80s working for a number of years on the staff of Holy Trinity in Bujumbura. During that time he oversaw the building and development of the Youth & Community Centre. He and Miranda then moved to Matana where he founded and directed Matana Theological Institute where many pastors and leaders received training.
In 2004 he and Miranda returned to Matana where he continued his invaluable contribution to theological education, leadership training and preparation for pastoral ministry. During that time he was made a Canon of Matana diocese.
From 1991-1997 he was General Secretary of Mid-Africa Ministry (CMS).
THOUSANDS OF FAMILIES THREATENED BY FAMINE
THE CHURCH TAKES ACTION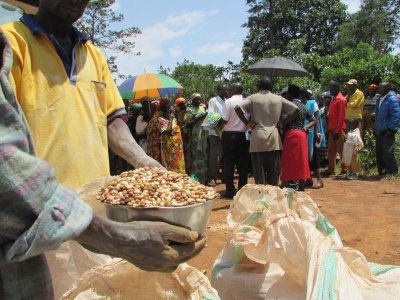 For many months families living in different areas of Burundi have been facing severe conditions of famine. The situation has been worsened by climate abnormalities that have affected agriculture. It is reported that many areas are affected by famine due to a long period of drought followed by torrential rain that damaged crops last year. The result is that an estimated one million people, or one in ten are living under the threat of famine. Life has been made doubly difficult by an increase in the price of food items in the market.
In order to support some of the many vulnerable people Christian Aid and its partners, among them the Province of the Anglican Church of Burundi, have initiated an emergency programme.
Local emergency committees have now been set up in the regions of Makamba and Rumonge to identify the most vulnerable and affected people and distribute food and non-food items. The first distribution took place at Gatwe Parish, Makamba Diocese.
In addition the Province of the Anglican Church of Burundi has set up local committees to monitor agriculture and develop strategies to combat climate change. Those committees are in charge of identifying beneficiaries of improved seeds and are able to provide technical assistance in the area of agriculture.
The Anglican Church of Burundi is committed to continuing to work with partners to respond to people in need.
MALARIA CAUSING MOST DEATHS IN BURUNDI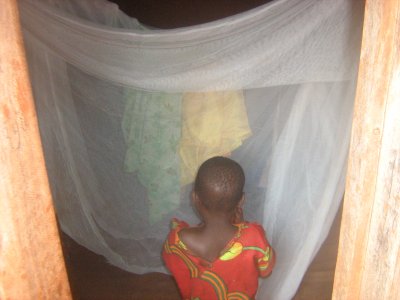 According to government reports malaria still causes most deaths in Burundi and is the main reason for people to seek medical assistance. Since the beginning of this year more than 1 million have been affected and around 500 have died from the disease. Pregnant women and children under five years are most at risk.
The disease is mainly concentrated in central, eastern and northern parts of the country; that is in the Dioceses of Gitega, Muyinga and Ngozi. While the Ministry of Health is looking to focus on prevention and treatment in order to avoid the spread of the infection, the Provincial health department of the Anglican Church of Burundi is now investing in education and mobilization of people so that they avoid being infected. Correct use of mosquito nets and early consultation with health care providers is being encouraged.
The Provincial health coordinator says that engaging with religious leaders, local authorities and community leaders remains the best strategy for ensuring best practice in the fight against malaria and poverty.
BUJUMBURA CHRISTIAN UNIVERSITY
The new year has begun with 6 students studying theology in year one and 14 students studying theology in year two.
Plans are underway to start two new faculties - 'Economics, Social and Management Sciences' and 'Communication and Translation'.
During his recent visit to the Province the Archbishop of Canterbury and the Archbishop of Burundi broke the ground to mark where new buildings will be built. (Full story in previous post)