12 Aug 2017 • News
Since July 2017 members of the congregation at St Mark's Parish in Ngagara have responded to God's appeal to be awake and commit themselves to spread the Good News of Jesus Christ as Saviour and King. With the support of clergy and Christians from St Mark's a big team of evangelists and worshippers have started a joint campaign of evangelization throughout the country. Working with local churches the crusades have been organized in Rutana Province and in Makamba.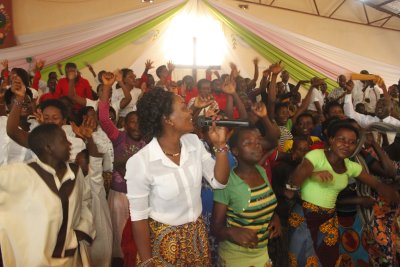 Hundreds of people; young, adults and old have given their lives to Christ after sermons focusing especially on God's love. Referring to what happened during the revival that changed lives in the 1930s in East Africa the team is convinced that a new season of restoration has come.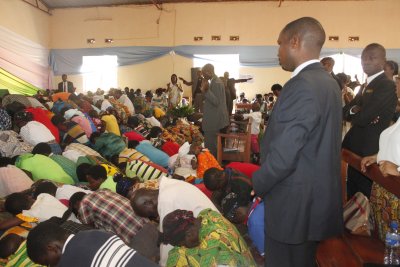 The Archbishop of the Anglican Church of Burundi, the Most Rev. Martin Blaise Nyaboho who attended the crusade in Makamba Diocese said that it's obvious that a season of revival has started and stressed that he would support the team so that it can reach people in many parts of the country.
When he took up the office last year the Archbishop said that proclaiming the Gospel would be one of his main focuses.