GIVING YOUTH A HOPE FOR A BETTER FUTURE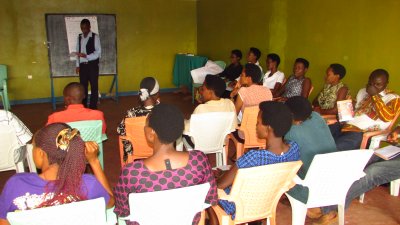 Cibitoke Parish has decided to contribute towards addressing economic issues with youth by equipping young people with skills that will enable them to initiate income generating activities. The initiative came about because people are living in difficult situations due to current economic challenges. Youth are among the most affected groups of people. Some of them feel discouraged by the level of unemployment that causes many young people to remain for many years without jobs.
For Teddy N, a young man who participated in a three day training workshop on "economic empowerment of youth by initiating small economic activities", the economic skills on how to start working on their own feet, is what youth in Burundi need because it is impossible for large numbers of young people to be hired for work. "We don't have any choice; we must think what we can do by ourselves. Sometimes we feel ashamed when we consume without producing even though we live in our family," he said. Many young people consider themselves as burdens to their parents.
Cibitoke Parish is located in one of the areas most affected by the crisis and where people have lost their jobs. The Vicar of the Parish said that by giving people basic skills on economic empowerment it was helping them to think about how to address poverty.
PROMOTING NUTRITION AT GRASSROOTS LEVEL
Around 30 children have already recovered from severe malnutrition in the locality of Buterere where Mothers' Union started an emergency programme for fighting malnutrition several months ago. The programme focused on 66 children that were most affected and whose families were unable to ensure good nutrition for their children.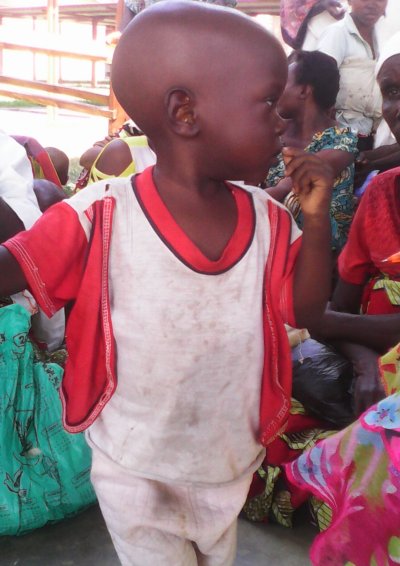 The Mothers' Union has worked closely with local health centres to support those children especially those needing medical support. Some facilitators have received training on nutrition and have set up training sessions in their localities where parents have learnt how to prepare nutritious food.