FAITH IN ACTION
Praise and worship with traditional dancing, regular prayer meetings, and social activities are the characteristics of the congregation of Nyakibere-Kinyinya Commune in the Diocese of Gitega. Located far from the Diocesan office access is difficult and takes time due to roads full of potholes especially during the rainy season.
A small community of Anglican believers mainly composed of women and children has been committed to putting their faith into action despite limited resources. Even the rain has not stopped them from worshiping in a dilapidated church building that was near to collapsing.
The singing, dancing, and praying, along with lives lived reflecting Christian values have attracted many new members to the church. As the number of people regularly attending services has steadily increased the congregation prioritised the need to build a new church.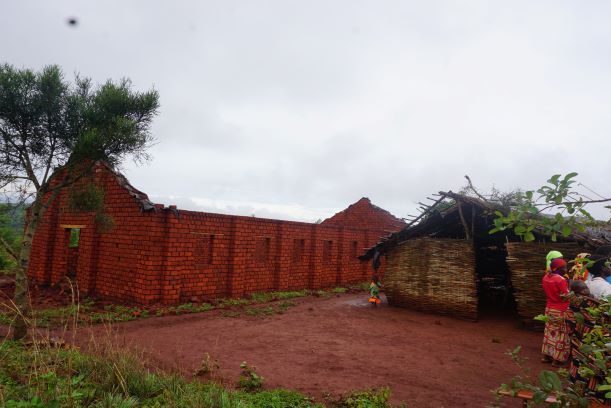 Every member has contributed towards the making of bricks and provided local materials.
The congregation that continues to expand has now provided a building with enough space for everyone.
COMBATING DISCRIMINATION THROUGH SPORT
People living with disabilities in Muyinga Diocese recently initiated a seated volleyball match and participated in other local and inter-provincial competitions.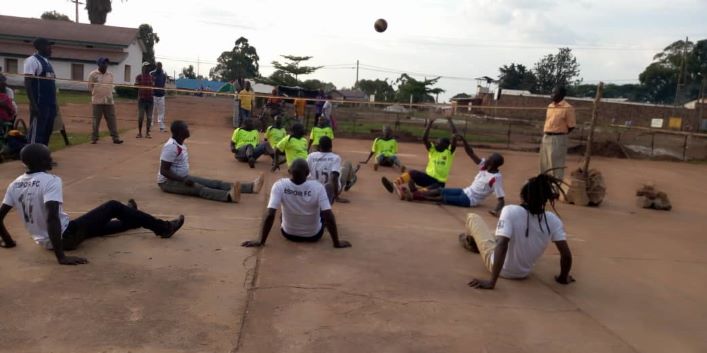 The purpose of the initiative was to mobilise the community to fight discrimination and stigma among community members towards people living with disabilities.
Through the work of its department in charge of fighting against gender based violence the Diocese of Muyinga is supporting inclusive activities in which anyone, regardless of physical ability and difference, can be involved. Community members are encouraged to value every human being without considering difference negatively.
TOGETHER AGAINST GBV AND AIDS
Hundreds of people from public and private sectors participated in a long march organised in Buhiga Diocese to mark community commitment to denouncing violence against women and girls.
The march followed many other activities organised during the 16 days of Activism against Gender Based Violence. People who attended the march were reminded that they all also have a role to play in the prevention of HIV/AIDS.
The Bishop of Buhiga, who led the march along with the Archbishop of the Anglican Church of Burundi, said that it was an occasion to reflect on the root causes of violence, to remember victims, and consider how communities can contribute to addressing the issues.
The Archbishop urged victims to denounce the perpetrators of gender based violence and to seek assistance from care centres.
The Governor of the Province of Karusi who took part in the event confirmed the existence of different sorts of violence perpetrated in different parts of the province and called on everyone to play a part in preventing such violence.