11 Dec 2019 • News
ECUMENICAL PRAYER FOR PEACE IN BURUNDI
Different religious confessions, mainly those that constitute the Burundi National Council of Churches and the Roman Catholic Church, gathered on 6th December for the annual ecumenical prayer for peace in Burundi.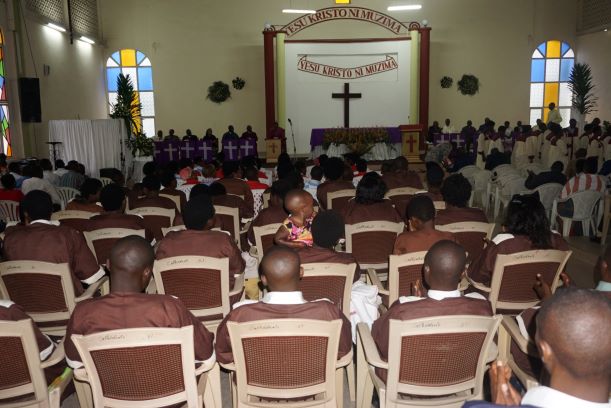 The Archbishop of the Anglican Church of Burundi and three bishops from the Anglican dioceses along with Archbishop Masimango from DR Congo and clergy members from different churches in Burundi attended the service.
On this occasion a special delegation from the All Africa Conference of Churches AACC was present.
The delegation also met national administrative authorities, senior church leaders, and Christian organisations.
The General Secretary of AACC said that the delegation brought a message to encourage the people of Burundi to stand for peace and avoid causes of instability and insecurity. Dr Fidon Mwombeki who led the delegation said that the visit had been organised at this particular time because the country of Burundi is heading into elections in 2020. He commented that election periods present challenging times in many countries of Africa and are frequently associated with insecurity, tension and even violence.
In his sermon, Dr Fidon referred to the scripture taken from the book of Jeremiah, chapter 29, where God told the people of Israel taken into captivity in Babylon to pray for the city where they lived. He told those attending the service that their responsibility was to pray for Burundi because it is where God has placed them. He stressed that God has promised blessings to people who hold on his word and do his will. He urged people to hold on to everything that has a common interest for the nation and to contribute towards seeking and keeping peace in their communities.
According to the President of the National Council of Churches of Burundi this visit was of particular significance to the churches of Burundi as the message received from the delegation reminded Christians of their responsibility before God to pursue peace and reconciliation.