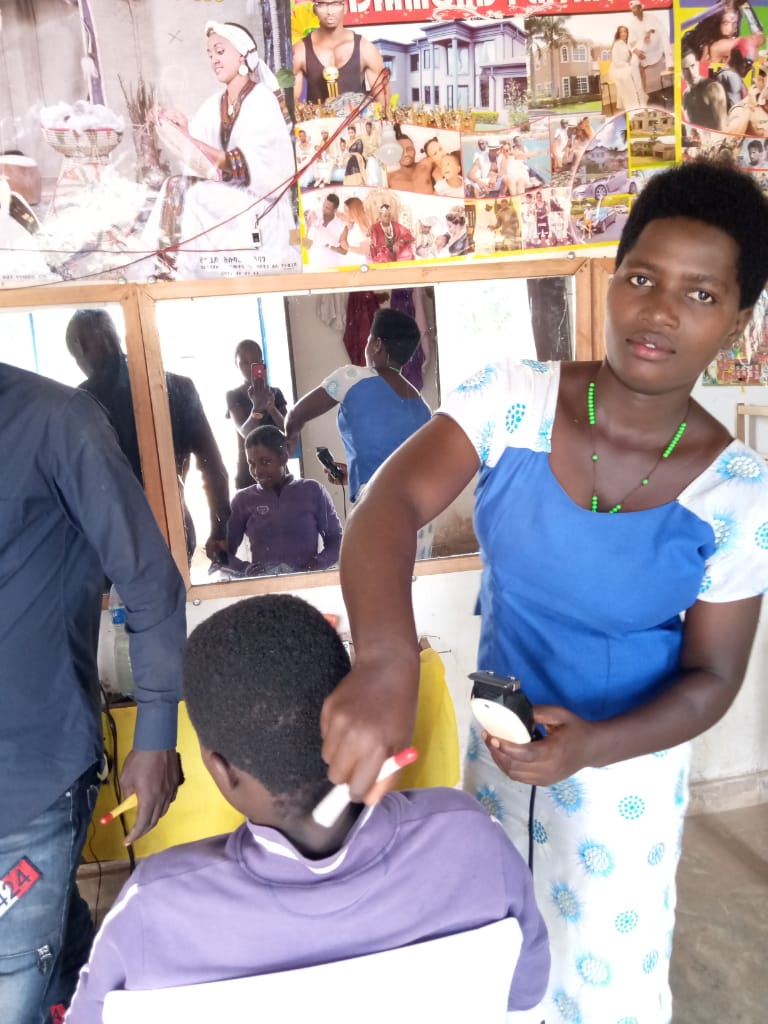 Since the Province of the Anglican Church of Burundi started a programme of empowering youth with life skills, hundreds of young girls and boys out of school are trying different ways of addressing some of the challenges they face. Those who were not able to finish their studies or go on to university and those who finished school but lack employment face financial issues.
The programme of developing life skills for youth has introduced an approach of identifying their existing resources and skills so that they become part of the solution to the problems they face.The girls who participate in that programme have considered the programme as an opportunity to reduce gender based discrimination and have used their skills to prove that gender equalitycan be a reality.
Ariella Ininahazwe, has been trained by peer educators of her community in Bukeye, Makamba Diocese. Due to the economic situation of her family she gave up her dream of going at university to study medicine. Instead she joined solidarity groups where she participated in agricultural activities that generate incomes.
Recently, she and her friends paid for further trainingin managing a hairdressing salon and a dressmaking workshop. They used the income from the agriculture activities to start a hairdressing saloon where they work. "We were aware of criticism from people in our village because we tried to do something that girls have never been doing before, and some people openly said that we will never succeed but many became our permanent clients",she said
Such initiatives are transforming the mind-set of young people. The young people who are involved in that programme say that they realize how ignorance and fear of innovation cause many people to judge others and discriminate against them. Ariella hopes that she will soon pursue her dream of studying medicine because with the income she is saving and the business she is doing, she will be able to go to university and achieve what was impossible a few years ago.