7 Sep 2020 • News
"Let us rejoice and celebrate; God did wonders"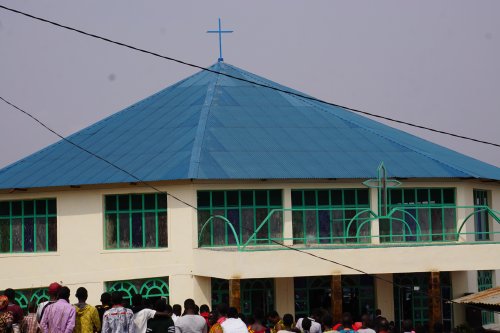 In 2012 Anglican Christians started a project of building their parish Church in Rutana town in the south-eastern part of Burundi. At that time the whole administrative province of Rutana was part of the Diocese of Matana.
Five years later the Province of the Anglican Church of Burundi created two new Dioceses. Rutana was one of them with Pontien RIBAKARE consecrated as Bishop. The parish Church whose foundation he laid was to become St. John's Cathedral.
On Sunday 6th September 2020 in the presence of all the Bishops of the Anglican Province along with a high Government delegation led by the Prime Minister, representatives of different denominations and various Christian organisations, friends and partners, the Christians of Rutana Diocese inaugurated their Cathedral, celebrated the Diocese's 3rd anniversary and ordained 8 pastors.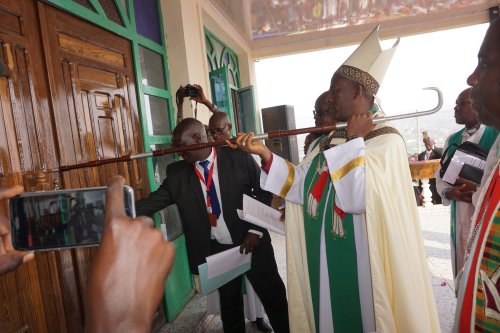 In his sermon for the day Archbishop Martin Blaise Nyaboho said that there is always joy when people build a church and see it come to completion. Referring to the people of Israel when they actively participated in the building of the Tabernacle in the time of Moses and later in constructing the Temple in Jerusalem, he congratulated the people of Rutana and encouraged them to continue to engage with other projects that will contribute to the development of the Diocese.
Looking back and remembering the multiple challenges he faced at the beginning of his new responsibility as Bishop, Bishop Pontien Ribakare shared his personal testimony. He said, "The 19th August 2017 was a great day in my life when I was consecrated Bishop of the new Diocese. A few days after I realized the challenges I had to face. The new Diocese had no office and necessary equipment, no staff, no vehicle and no resources to make the office functional. Many requests for help from vulnerable people landed in my office. We had to set up a voluntary system to start basic activities because the Diocese could not hire full time staff".
For Bishop Pontien and other members of the Diocese the journey they embarked on was a journey of learning and discovery. The president of the cathedral committee said that they experienced unity and commitment of Christians to the work they had to do particularly concerning the construction of the cathedral.
Speaking about what he had learnt from his 3 years in office Bishop Pontien said: "With multiple challenges we had in front of us we had nothing except three things, God's help, faith, and people. I have been called to serve God and I'm ready to be his instrument. I had also a conviction based on faith that God would make a way through and would use everyone to fulfil his purposes. It has happened because we have seen even people we have never met before come and support the Diocese in incredible ways".
In these three years the Diocese of Rutana has managed to implement different development projects in communities mainly focused on food security, environment protection, community health promotion, the fight against gender based violence, and the empowerment of women.
Bishop Ribakare expressed his gratitude to people from near and far who have and are supporting the work in Rutana Diocese. He said that the step they had reached is an obvious proof that God is caring for His work and is a reason for them to trust Him even for further achievements.