4 Feb 2021 • News
ORDINATIONS IN THE DIOCESE OF GITEGA
On Sunday 31 January 2021 the Rt. Rev. Aimée Joseph Kimarararungu, the second Bishop of Gitega Diocese ordained 28 new clergy. 25 deacons and 3 pastors were ordained during a special service attended by all the Bishops of the Province of the Anglican Church of Burundi. They will serve communities in the two administrative provinces of Gitega and Ruyigi.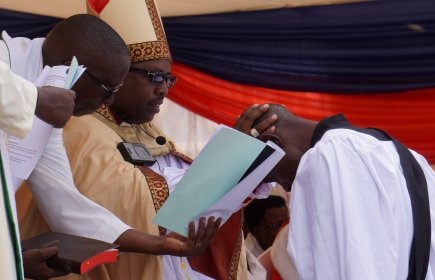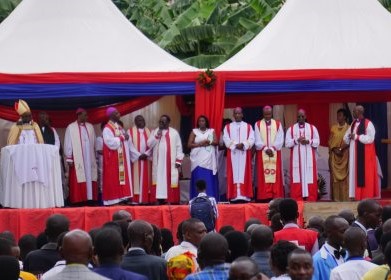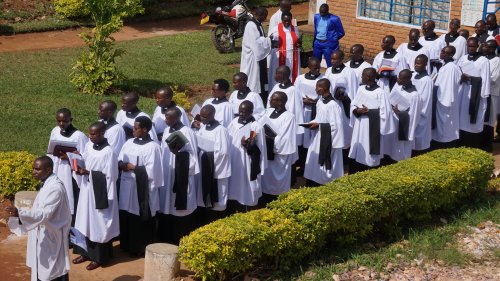 On behalf of the government of Burundi the Vice President, Prosper Bazombanza extended gratitude for the role played by the Anglican Church in the development of the country and the lives of its people. Prosper Bazombanza called on every Christian to commit to supporting every good development initiative.
On the occasion of his first ordination service the Christians congratulated their Bishop by giving him a cow as a sign of gratitude for what he has so far achieved during the first 2 years in office.