6 Feb 2021 • News
LITERACY: A PROGRAM DESIGNED TO PROMOTE HUMAN DIGNITY
As many other young girls in her area in Bukemba, one of the communes of Rutana in the southern part of Burundi, Donavine didn't get a chance to go to school during her childhood like her brothers. Her heart was divided between anger and desire to one day become literate and that was how she felt until she became married. She didn't see any way through because in her locality there was no centre in charge of a literacy programme for adults.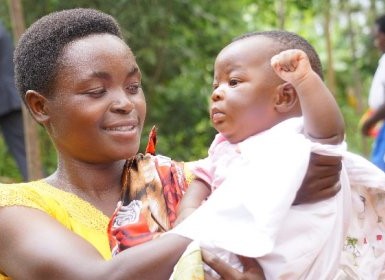 "I was about to give up my dream when my neighbour informed me about the literacy programme facilitated by Mothers Union and that every illiterate person could access it. I didn't hesitate to take that opportunity that was offered to me," she said.
Mother of 4 children, Donavine joined the group for trainees that the Mothers Union department initiated. Despite discouragement that caused many to drop out the programme she had motivation that led her to graduation in January after completing the training that took one year.
Her desire was to be able, as a Christian, to read the Bible for herself and to get a telephone and use it correctly for communication. "It was a challenge but at the same time a motivation for working hard," she said. She is now happy to be able to read the Bible without any help and most importantly for her to read it at her home.
At the graduation day, Donavine was among over ten women and men who had completed the training. She got the privilege to read the Scripture during the Sunday service in the presence of hundreds of people from her village and programme manager of Five Talents US, the organization that has worked closely with Mothers Union Burundi on the Literacy and Financial Education Programme since 2010.
The Literacy and Financial Education Programme is one of the programmes of the Anglican Church in Burundi that is bringing considerable change to communities where there is a high rate of illiteracy among adults.
This programme has also proved its efficiency in breaking cultural and social barriers that prevented people from being reconciled. In Kigarama in Buhiga Diocese many literacy circles are transforming taboos between social groups that in the past have done nothing together. For example the Batwa groups could not join community development initiatives. The Batwa who have been integrated into the Literacy and Financial Education Programme have become agents of change in their groups and are now involved in activities that quickly transform their lives.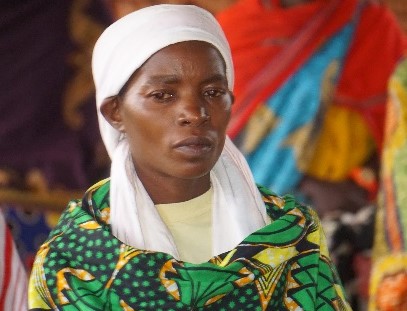 An example is Uwimana whose life is like a model for the whole community in terms of positive transformation. With the income gained from the development activities, members of the circles have built a new church and are happy to contribute towards further initiatives. For Uwimana the experience she got from being part in the literacy and savings circle helped her to know that her contribution counts.