10 Jul 2021 • News
Disability is one of the major challenges that communities struggle to overcome in Burundi. Precarious living conditions and lack of means appropriate to their physical conditions prevent those affected from meeting their basic needs. Several cases of disability existing in households limit survival which causes feelings of hopelessness.
All age groups are affected by this problem and solutions are few. Some public infrastructures do not take their needs into account. Schools specialising in education of children living with extreme disability are limited, and the very limited resources of families do not guarantee them access to certain services.
The Diocese of Muyinga in collaboration with EDAN has initiated a project aimed to assist this specific group in order to empower them and reinforce their dignity.
Over 400 people living with disabilities among them children who had dropped out of school were able to receive assistance relating to treatment and resources. As a result children who had dropped out have reintegrated; others have been supported with income-generating activities to help them overcome livelihood issues.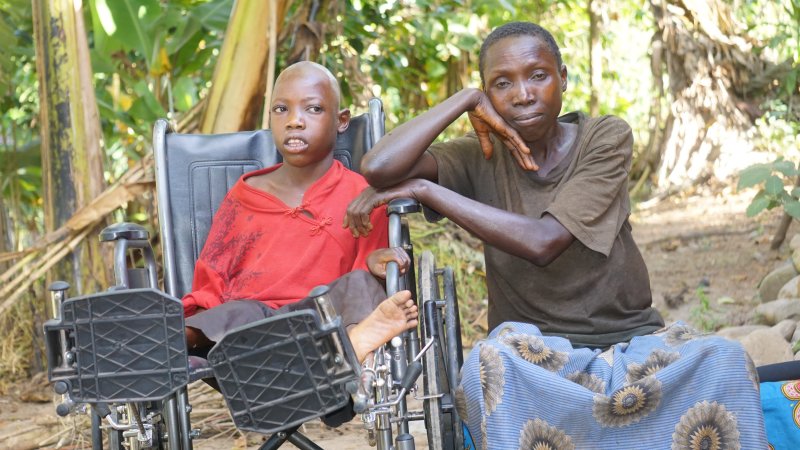 The project has provided wheelchairs to people in need so that they can now travel and participate in community gatherings such as church services and visiting neighbours. For beneficiaries of the project the support given to them has not only met their needs but it has also restored their dignity.