FINDING SOLUTIONS FOR COMMUNITY CHALLENGES
For observers from outside a literacy program is limited to equipping adults with the skills of reading and writing but for Literacy and Financial Education Program participants it enables a dramatic change in the living conditions of their households and solves some of their many challenges.
Widows, single mothers and heads of households are among the most vulnerable regarding their economic situation and the challenges they face. The difficulty of ensuring good nutrition for their offspring, the very limited capacity to provide adequate education and health care, a lack of skills to initiate change in their conditions, little knowledge to exploit the opportunities around them are among challenges that participants in the Literacy and Financial Education Program implemented by Mothers' Union in partnership with Five Talents are addressing. These challenges impact their households, the futures of their children, and their wider communities.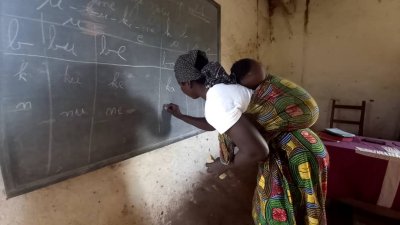 "Our current condition is better than before", say these brave women and men from all over Burundi who have resisted the fear of failure, weight of age and words of discouragement from those around them to integrate into circles of literacy and financial education. Once shyness and doubt have been overcome, participants find motivation in the steps taken by their predecessors and the commitment of their facilitators.
Determined to follow their vision, several thousand participants have completed their training and received their certificates. No longer do they ask for help to read or write. As they say, they feel responsible for their private lives and their choices.
In Karwema-Bubanza Province program participants reported that in elections that took place in the past they used to have someone else to write down the name of the person for whom they wanted to vote. Since the last elections they have been able to elect their representatives with complete confidence and certainty because they were able to write. Some of them are now among community leaders, others have become facilitators of the program that trained them, and others are entrusted with roles in their churches.
Due to the savings and credit system that enables the generation of income, families of participants are able to solve a lot of problems related to the lack of financial means because they know how to initiate income-generating activities.
Ezechiel N is part of a savings and credit group in Gatabo in Muramvya Province. He had finished high school education and faced challenges from lack of employment. He joined a savings and loan group and invested in a sewing shop. Today he has the goal of helping other young people cope with unemployment by providing training in sewing. Seven young people are being trained, six have already completed the training and 4 of them have set up their own shop.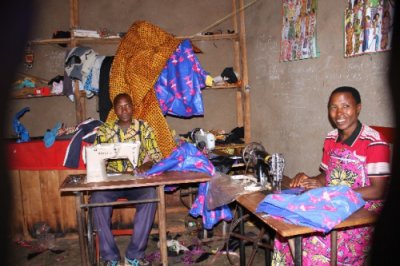 This activity has become a main source of income for his family who appreciate the experience he has had through the Literacy and Financial Education Program. "Our community has many people who didn't go to school and the financial education program is a better way that can make them more resilient to the multiple challenges the community is facing today," says Ezechiel.
A COMBINED EFFORT TO STOP CHILDREN DROPPING OUT OF SCHOOL
The alarming school dropout rate has mobilized the Government of Burundi and its partners to combine efforts in order to stop this phenomenon which according to regional information is increasingly emptying classrooms.
Last year in the commune of Nyanza-Lac more than 5,000 children dropped out of school. A situation considered abnormal by the administration and the Anglican Diocese of Makamba.
The reasons for this related to poverty, the indifference of some parents, youth delinquency and the desire for money which pushed young people to leave school in favor of work.
In partnership with UNICEF the Anglican Church is contributing to the government's "Back to School" campaign to return children to school. The Anglican Church of Burundi working with the media, religious leaders, administrators and school officials is carrying out a series of activities throughout the commune of Nyanza-Lac to curb the situation.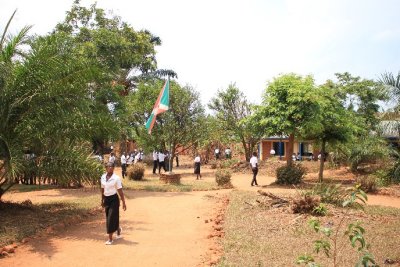 The Bishop of Makamba and former Archbishop of the Province of the Anglican Church of Burundi is delighted that these combined efforts are saving the future of children.
He appeals to the whole community to show great determination so that this problem finds a lasting solution, "We are all concerned by this phenomenon which is a serious social problem and I call for more responsibility firstly from parents who are directly affected by this situation. I hope that measures taken by the government will help parents and school authorities in the management of the problem."