1 Nov 2021 • News
A MARKET- GARDEN FARMING INITIATIVE LAUNCHED
In recent decades malnutrition among children and women who are pregnant or breastfeeding has become of such concern that partners of the Government have combined their efforts to address this public health issue.
Through its program to improve food security and modernize agriculture the Province of the Anglican Church of Burundi with Episcopal Relief and Development has supported the community of Gishambusha in the commune of Gashoho to set up a market-garden farming project.
The existence of food-related diseases has prompted the population with its partners to try kitchen gardens in households and this initiative has led to a reduction of malnutrition among children.
An association of volunteers who participated in the integrated program had the idea of improving vegetable farming by considering the establishment of a market-gardening centre to increase income. The municipal administration gave them a plot of 2 Ha for this purpose.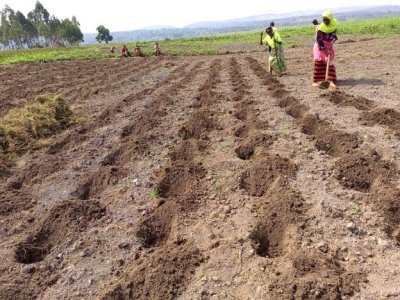 The Anglican Diocese of Muyinga appreciated this contribution by the administration which supports all the development initiatives undertaken by the Anglican Church and remains confident that this step will profit not only those directly involved in the project but also the whole community.
Since its implementation the integrated program has had a positive impact on the community. Three years ago the site of Mutangaro in the Diocese of Matana was just a community of women and men wishing to improve their living conditions by participating in sessions to improve health, fight against gender based violence, gain financial empowerment, and increase agricultural production. Very recently this site at Mutangaro received the status of a Seed Centre approved by the Ministry of Agriculture and Livestock.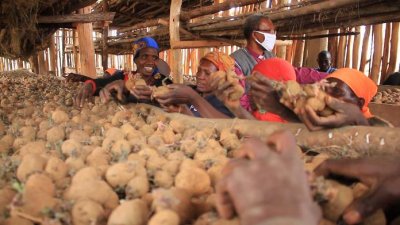 With the support of the Anglican Church, this centre produces better quality seeds of potatoes, maize and wheat by multiplying the seeds granted by the agricultural research institute to such an extent that it has already served the local population as well as those coming from other provinces such as Rutana, Mwaro and Gitega.