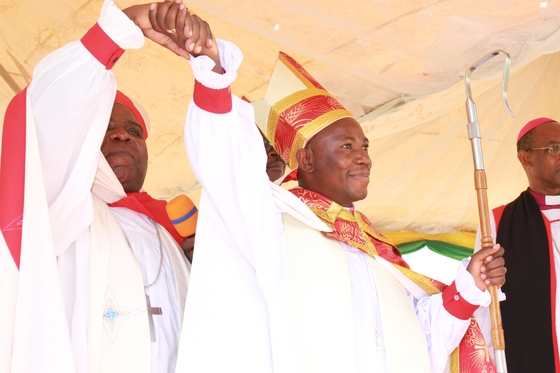 13 Jun 2023 • News
"A good leadership is a matter of God's call", said Bishop MUSAVYIMANA from KIGEME Diocese in Rwanda, who preached on Sunday 11th at the consecration of the Rt Rev. Jean Berchmans MWENINGOMA, the 3rd Bishop of Muyinga Diocese.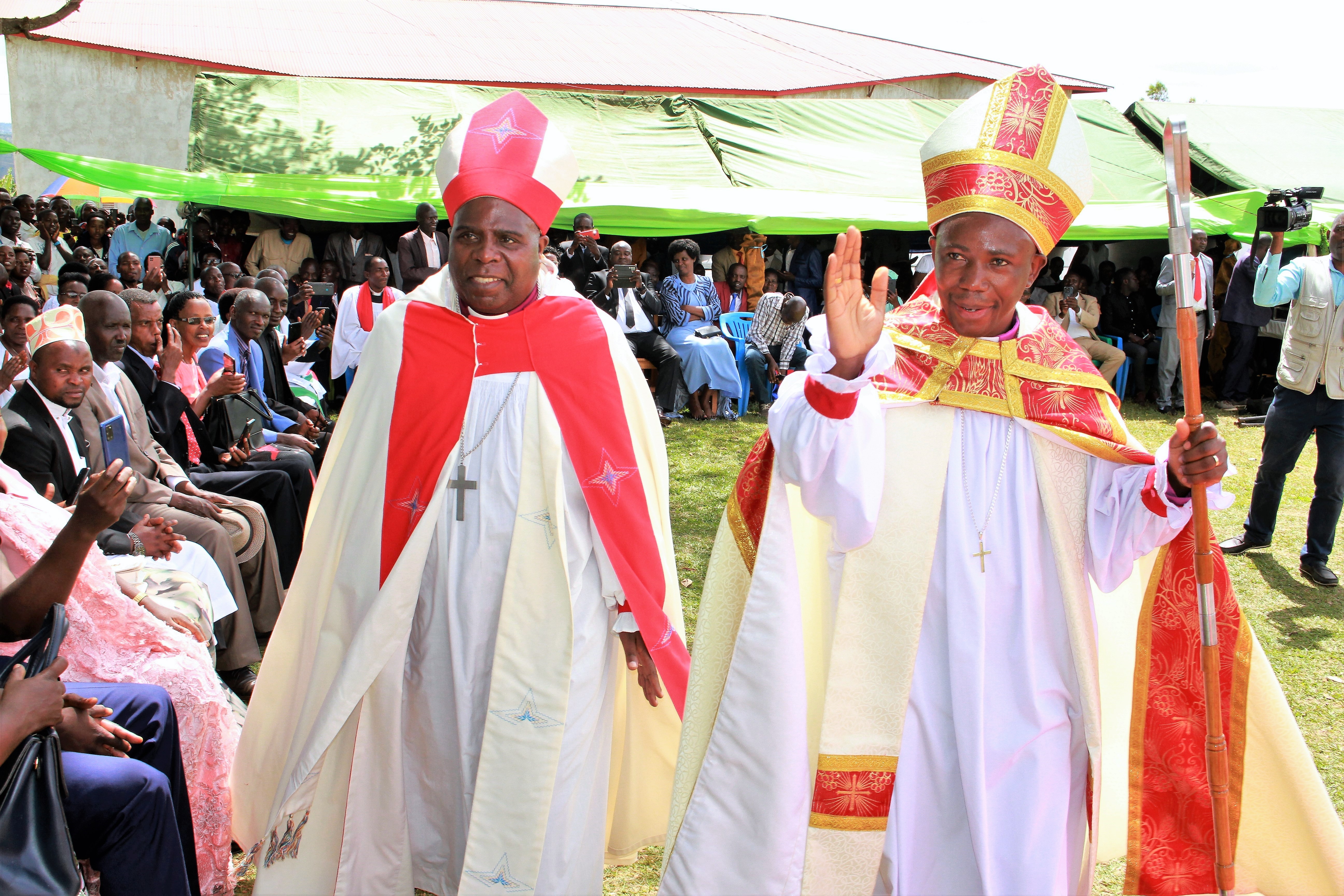 Bishop J. Berchmans MWENINGOMA has been recently elected for this position after the resignation of the Rt. Rvd Paisible NDACAYISABA who led the Anglican Diocese of Muyinga from December 2013.
With a theological background, the Rt. Rvd MWENINGOMA was among the Diocesan clergy of Buye Diocese where he has been entrusted with different responsibilities. He served as development officer of the Diocese and has led parishes before taking the role of the dean at All Saints Cathedral of Buye.
The ceremonies of the consecration were honoured by delegations from Rwanda, Kenya and special messages have been sent from United Kingdom and particularly from University of Theology in Sewanee in the USA where Bishop J. Berchmans did his masters in theology. Christian, public and private local partners along with other denominations were present.
Among his main objectives presented to the Public, are: the sharing of the Gospel; Capacity building of clergy members, supporting the community development particularly the most disadvantaged.
In his sermon, Bishop MUSAVYIMANA urged the new Bishop of Muyinga to stay focussed on the successful leadership by developing the qualities of good leader. He stressed that a good leader always thinks about the end of his leadership and has highlighted that a leader of the Church must stay humble and bear in his mind that he/she has been called to be a steward of God's purpose. "You will succeed if you only rely on the power of God. The only battle you're called to fight is the battle of faith." Said, Bishop of Kigeme Diocese.
The Minister of finance who represented the Government of Burundi in those ceremonies congratulated the new Bishop for his appointment over the church leadership and stressed that the government of Burundi appreciates the contribution of the Anglican Church in the development of the nation.
The representative of Christians of Muyinga thanked the Archbishop and Primate of Burundi for his dedication during the period when the Diocesan office has not a Bishop.
Bishop MWENINGOMA will serve community of Muyinga and Cankuzo Provinces.