Focusing on faith, family and community
Promoting stable family life and supporting those in need


Activities
Encouragement of positive, loving and harmonious relationships based on mutual respect
Promotion and support of stable marriage and family life
Protection of the vulnerable especially women and children
Assistance for those in need and trouble
Sustainable development and reduction of poverty
Conflict resolution, reconciliation, and unity
Empowerment and transformation
Capacity building
Mothers' Union has been active in Burundi for over 65 years and has more than 18,000 members who actively promote stable family life and support those in need.
One of Mothers' Union's main programmes is the Literacy and Financial Education Programme that aims to train women in particular but not exclusively in literacy, financial literacy, small business skills, and management of savings and assets in order that they are empowered to fulfil meaningful roles within their families and communities.
Working in all the dioceses Mothers' Union is helping to alleviate poverty, address gender inequality and gender based violence, and raise awareness of women's rights and entitlements. In addition it is contributing to an improvement in infant and maternal health, a better awareness of HIV/AIDS, the opportunity for girls as well as boys to access education, and assistance for the vulnerable and needy.
Mothers' Union has a holistic approach that focuses on faith, family and community. The various programmes and activities are instrumental in transforming the lives of individuals, families and communities throughout Burundi.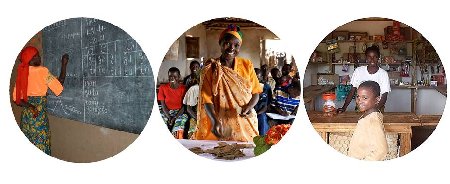 Mothers' Union is an international Christian charity that aims to demonstrate the Christian faith in action through the transformation of communities worldwide.
Reaching out in love and service, united in prayer and worship.