1 Dec 2016 • News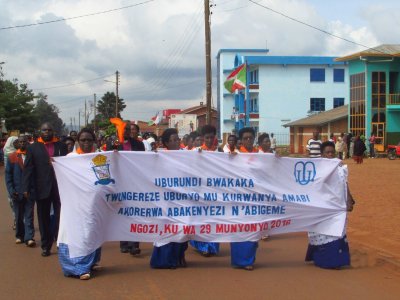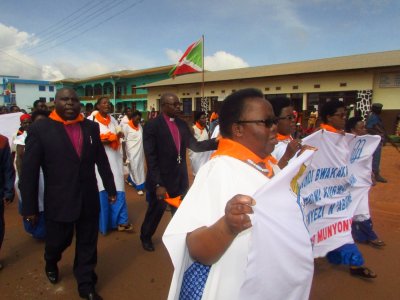 The Mothers' Union Department of Buye Diocese organized a campaign day as part of the 16 Days of Activism to end violence against women and girls with hundreds of women and men joining a long procession.
The Bishop of Buye the Rt. Rev. Sixbert Macumi thanked the participants and expressed his great joy concerning steps already taken in the fight against GBV. "We feel so encouraged because people are more and more understanding why we have to fight for a society without GBV," he said.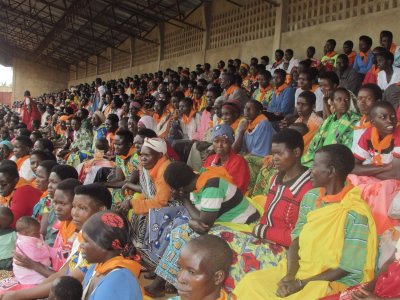 The Archbishop of Burundi, the Most Rev. Martin Blaise Nyaboho who also attended the event, reaffirmed the commitment of the Church to stand for equal rights and dignity for all human beings. "Yes, the Anglican Church of Burundi has achieved a lot by way of eradicating gender based violence, but more still has to be done," said the Archbishop.
Mrs. Claudette Kigeme, the Provincial Mothers' Union Coordinator said that she was pleased with the achievements of the Mothers' Union departments in all the dioceses of the Province. As women and men have received training through the different programmes provided by MU and then been willing to share their knowledge with the rest of their community conditions for families have improved. Some stories were shared by beneficiaries as to how their lives had been transformed and their families no longer lived with permanent conflict.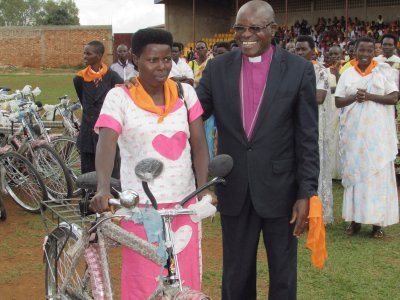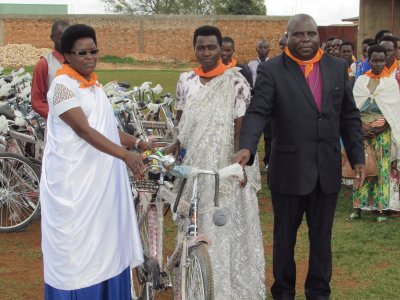 In order to encourage and acknowledge such achievements bicycles were given to those who have made a particular impact in their community that will facilitate future activities.