18 Feb 2017 • News
On Friday 17th February 2017 the Most Rev. Justin Welby, Archbishop of Canterbury, and Mrs. Caroline Welby arrived at Bujumbura International Airport where all the Bishops of the Province and the Permanent Secretary of Foreign Affairs welcomed them.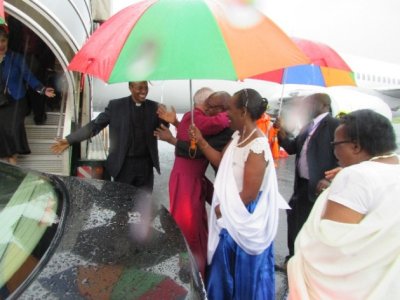 Speaking about the visit Archbishop Justin said that it was an occasion to meet with a new Primate, talk about what is going on in the Province, and pray together for different topics including the future of the church.
The Most Rev. Martin Blaise Nyaboho who was installed as Archbishop of the Anglican Church of Burundi six months ago welcomed the delegation saying that it was a pleasure and honor for the Church to welcome the Archbishop of Canterbury once again. "His third visit in the last four years shows the good relationship between us and how much he bears in his heart the people of Burundi. Even when the country was passing through hard times two years ago Archbishop Justin showed his solidarity with Burundi."
Archbishop Justin took time at the Provincial office to meet the staff before visiting Faith Centre where he broke the ground to mark where new buildings for Bujumbura Christian University will be built.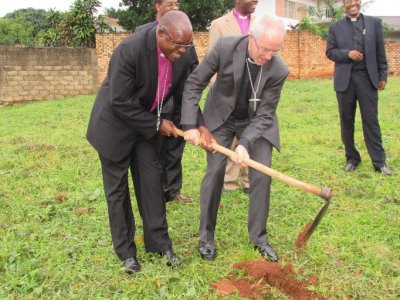 Archbishop Justin also met the new Country Manager of Christian Aid Burundi, an organization that is working closely with the Province of the Anglican Church of Burundi to improve conditions in communities in Burundi.